Having just received access to charts on my IFD100s, I immediately noticed what appears to be a bug in selecting charts from the Chart Selection page. I am running the IFD100 on an iPad mini with iOS 9.3.5 as well as an iPad Pro 9.7 with iOS 11.2.2 with identical results. Both iPads were power cycled as well as soft reset with no changes in IFD100 behavior. While the snapshots below were taken with the IFD100 offline, the same IFD100 behavior occurs when running the IFD540 Trainer on one iPad and the IFD100 on the other across network.
For any airport chart selection page, it is extremely difficult if not impossible to directly select the second available chart in the entire list of charts for that airport. All other charts are easily selectable. It does not appear to matter whether the iPad is in portrait or landscape orientation. It also doesn't matter what type of chart it is (ARR, DEP, APP, etc).
In the snapshot below, it is virtually impossible to directly select the KTEB MAZIE 2 RNAV ARR: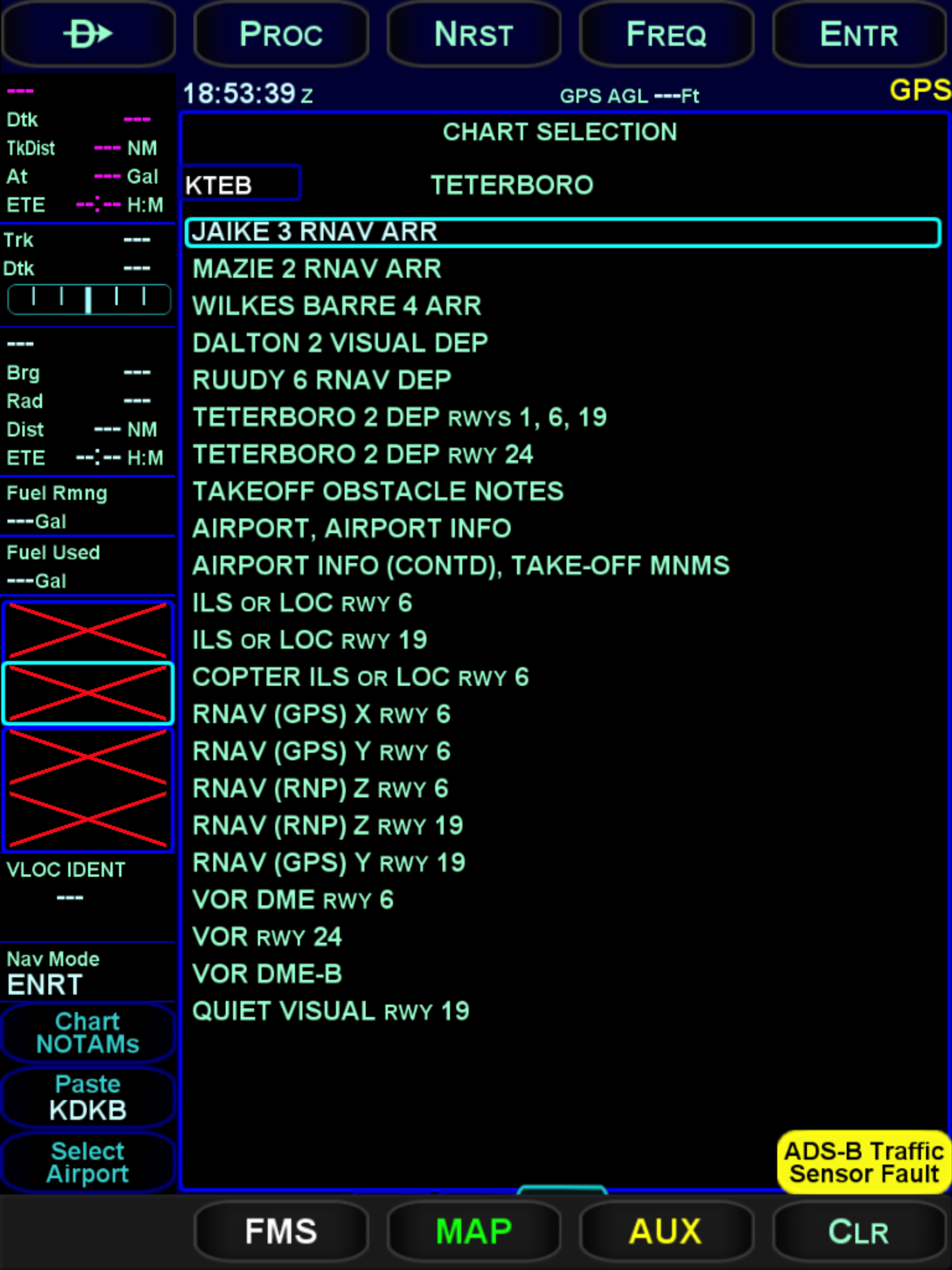 For KORD, I have not found it possible to directly select the BENKY 4 RNAV ARR: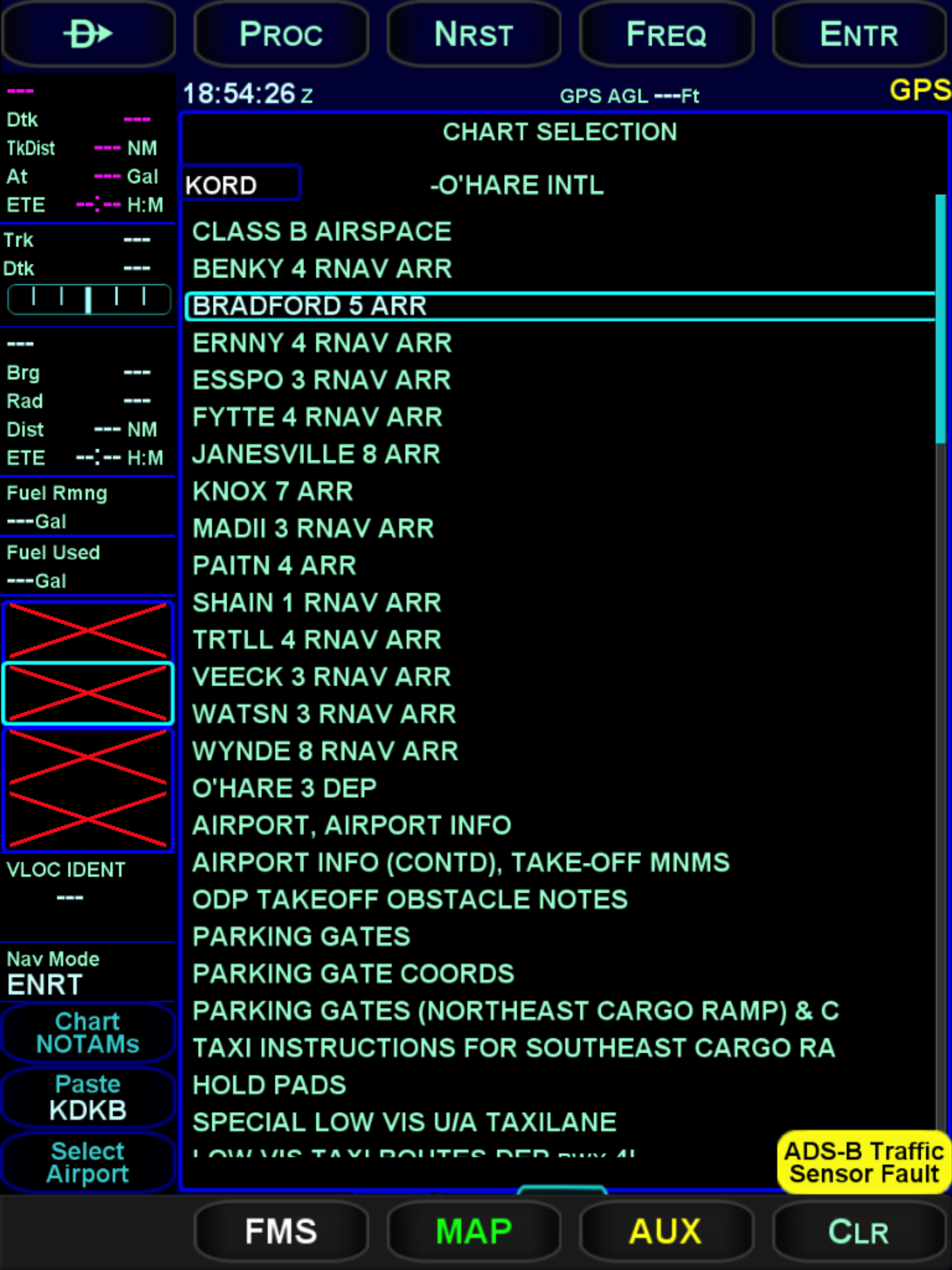 For 3CK below, I cannot directly select the RNAV (GPS) RWY 8 approach: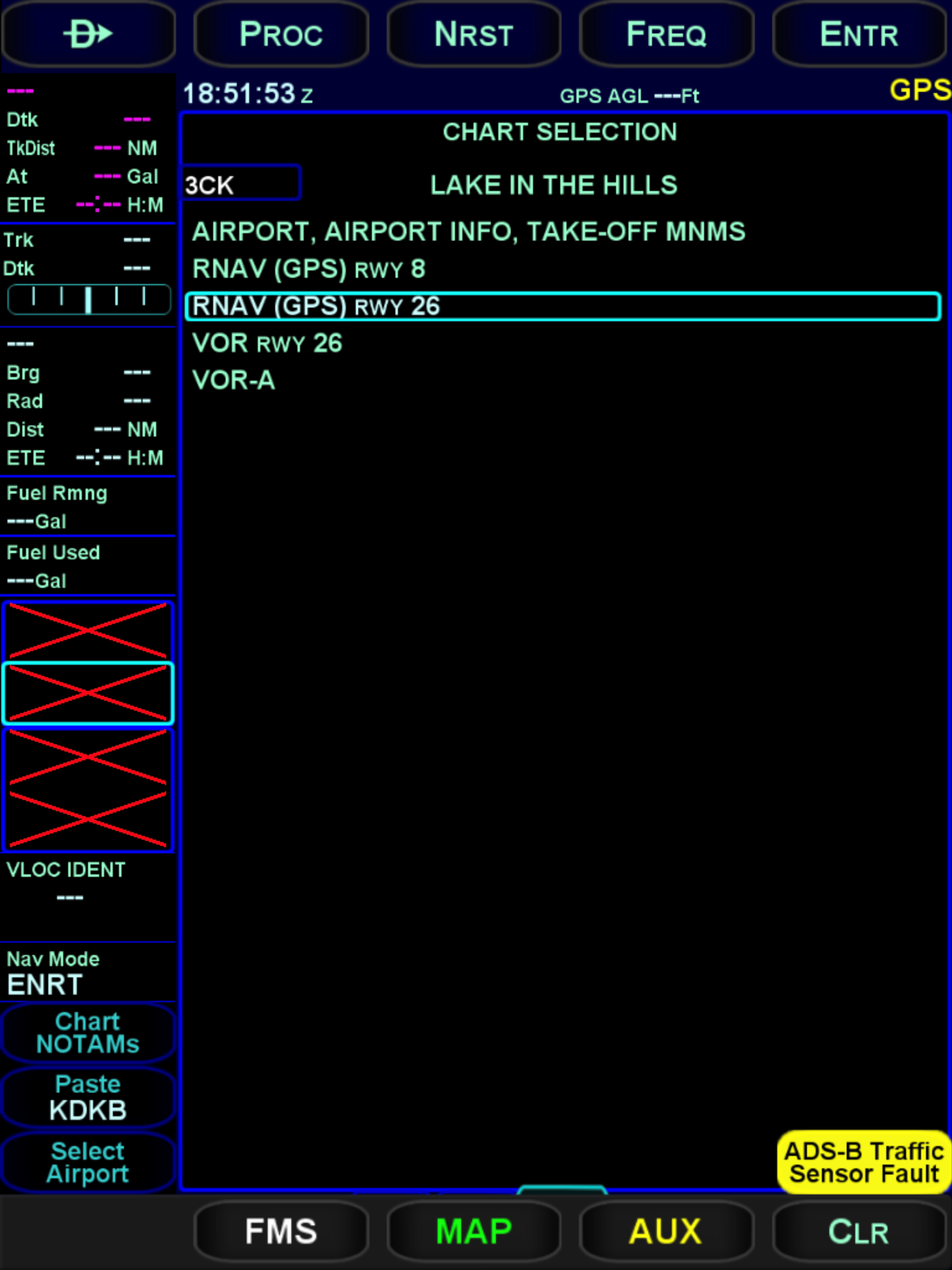 It is possible to show these charts on the IFD100 by adding the desired procedure to the FMS FPL and selecting the chart display from the FPL; however, if the case of KORD for example, you select both the BENKY 4 RNAV ARR and any KORD approach, then the FPL chart button defaults to the approach chart and only toggles between the approach and airport charts. KTEB woul have the same issue with both the MAZIE 2 RNAV ARR and any KTEB approach in the FPL.
Has anyone else seen this IFD100 behavior?