I thought it would be nice for someone from Avidyne to explain here what is the synchronization logic / expected results from using the IFD100 together with the IFD4XX/IFD5XX.
I'm a new IFD440 user and love the combination of using it with the IFD100 app. Below is a picture of my local setup for training and testing using the IFD440 training app so I don't have to sit in the airplane all day long :-)
From the start, I had some questions about what is synchronized and what is not when you update both sides offline and online. This is what I learned:
- the AUX configuration is NOT synchronized, which makes total sense, as you may want your visual configuration to be completely different on each device.
- User waypoints are sometimes synchronized, albeit I could not determine how this works and what is the logic behind it. I had mixed results making changes on both sides while they were disconnected. Sometimes when I connected the IFD100 to the IFD400 the waypoints were merged, sometimes not. Sometimes when both are connected and I make a change, it is replicated - sometimes not.
- The same happened to routes. While working offline and online, sometimes route changes were merged / updated on the other side, until one day where it stopped working entirely (which I appreciated because it was creating a merge hell on my devices).
What I do now which is perfectly acceptable and merge-safe is:
a) prepare my route on the IFD100 while offline at home
b) when on the plane, connect the 100 to the 440. The routes don't synchronize
c) Activate my route from the IFD100. This instantaneously reflects on the 440 current route and waypoints
d) If I want to save the route on the 440, I copy it from the current route, which creates a stored route on my 440.
Hope this testimonial helps everyone wanting to use a similar setup, and hope to hear from Avidyne if I'm missing something.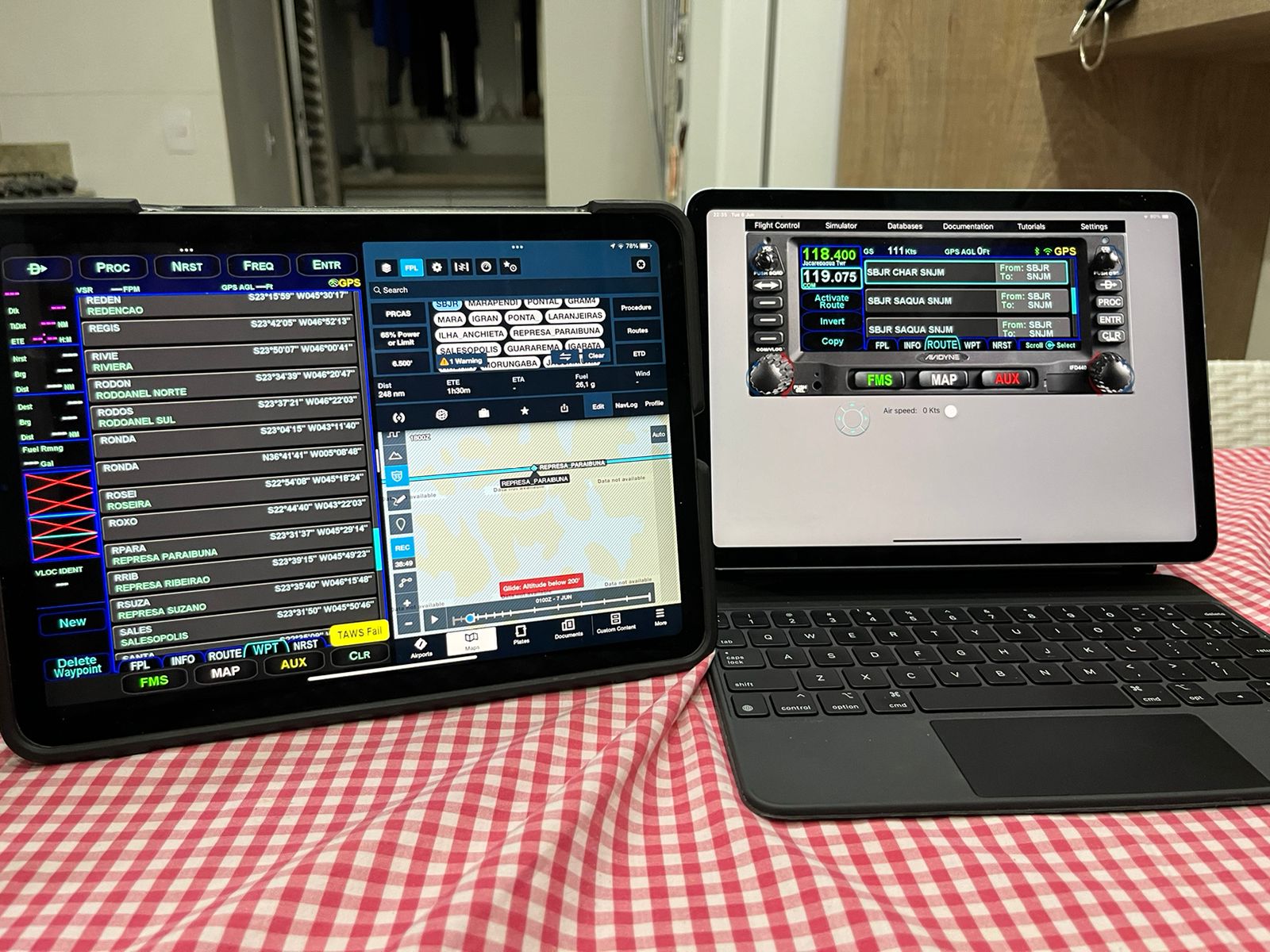 Edited by _phm_ - 10 Jun 2023 at 9:07am